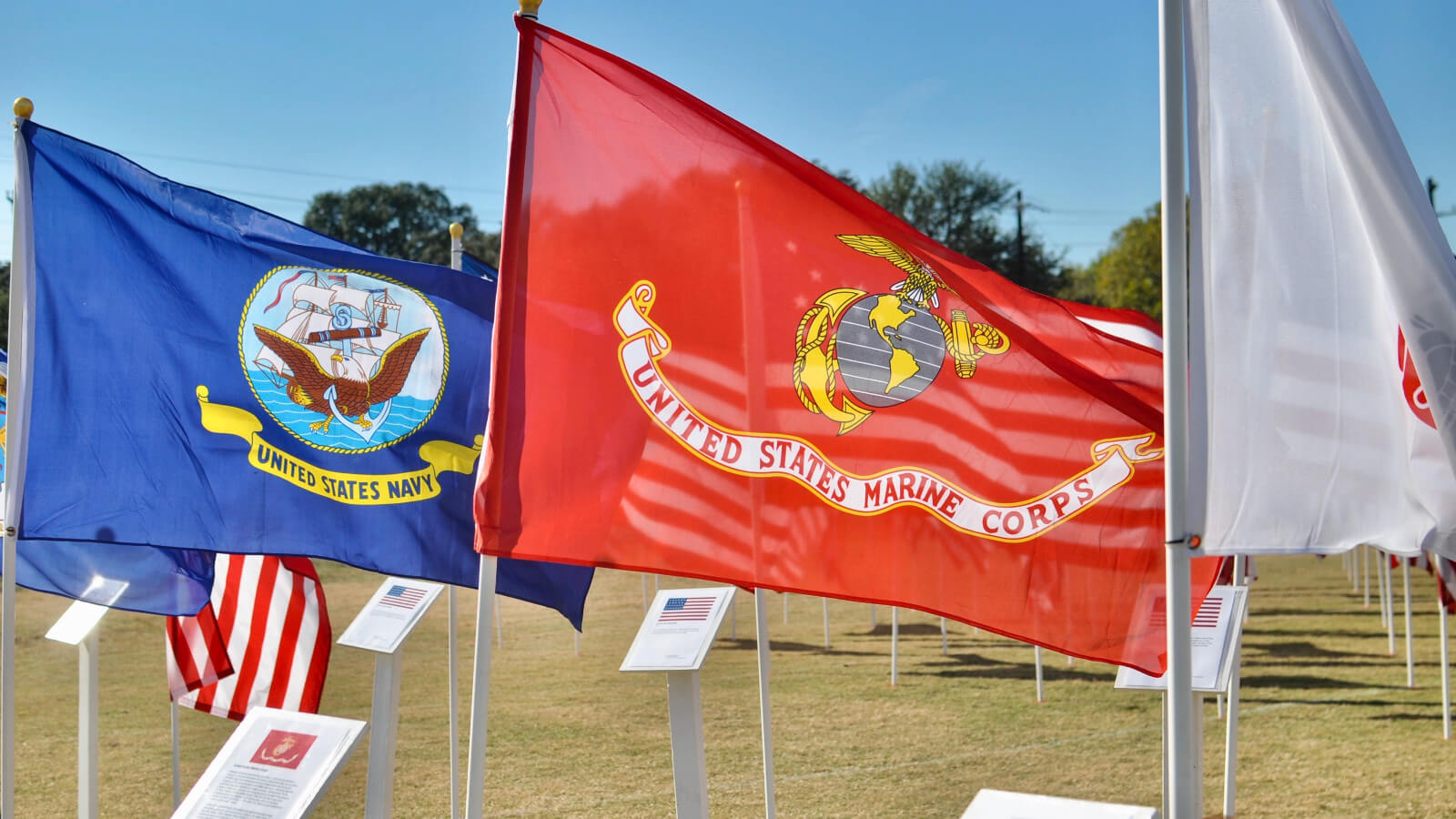 Misc Vet-Specific Supporters
Combat Veterans Motorcycle Association (CVMA)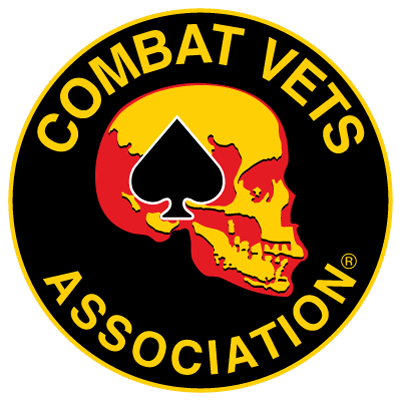 Founded by veterans, CVMA is dedicated to supporting and assisting veterans through various programs and initiatives. With a large presence in Texas, we love to support these gentlemen in their mission of helping others and supporting combat vets.
Five Arrows Tactical Training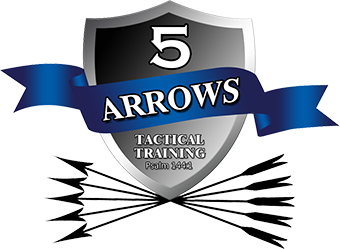 At 5 Arrows Tactical Training, we combine the most effective methods from civilian, military, and other respected training schools to create a learning environment that focuses on developing well-rounded students. Our goal is to provide training in a safe setting and equip our students with the skills to handle stressful situations confidently. We are committed to our students and consider them part of our "family." We uphold and practice values such as integrity, honor, and courage every day. These values, along with the skills we teach, have proven to be incredibly valuable in various aspects of our student's lives, not just when it comes to using firearms. We appreciate your questions, comments, and feedback, as we always strive to improve and meet the needs of our students.
Leathernecks LMCI – Basilone Chapter – San Diego, California
The Basilone Chapter of the Original Leathernecks MC is a proud and distinct organization of Active or retired Marine and FMF Corpsman only! They Support God, Country, and the glorious Marine Corps Brotherhood.
Leathernecks LMCI – Lonestar Chapter – Austin, Texas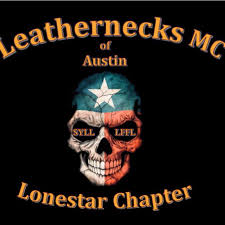 The Leathernecks LMCI Lonestar Chapter from Austin, Texas, is a passionate and dedicated group of individuals who proudly represent the Marine Corps League. With their distinctive Leatherneck attire and cuts, and unwavering commitment to service, the Lonestar Chapter upholds the traditions and values of the Marine Corps. They demonstrate a strong sense of camaraderie and support for fellow veterans, actively engaging in activities that honor their military heritage and contribute to the well-being of their community.
Leathernecks LMCI – Mad Dog Chapter – California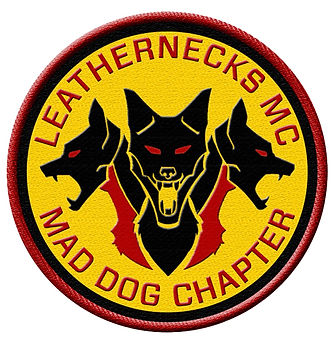 "Leathernecks Motorcycle Club Intl., Inc. is a proud and distinct organization of active-duty, retired, disabled Marines and FMF Corpsman that stands apart from, yet not against, other motorcycle clubs. Just as the United States Marine Corps supports God, Country, and Marine Corps Brotherhood, so too does the Leathernecks Motorcycle Club support God, Country, and Marine Corps Brotherhood. Just as the United States Marine Corps stands ready to defend our country and allies against tyranny, so too does the Leathernecks Motorcycle Club Intl., Inc. stands ready to defend itself against tyranny of any kind." See Facebook Group Here.
Leathernecks LMCI – Peacemaker – Houston, TX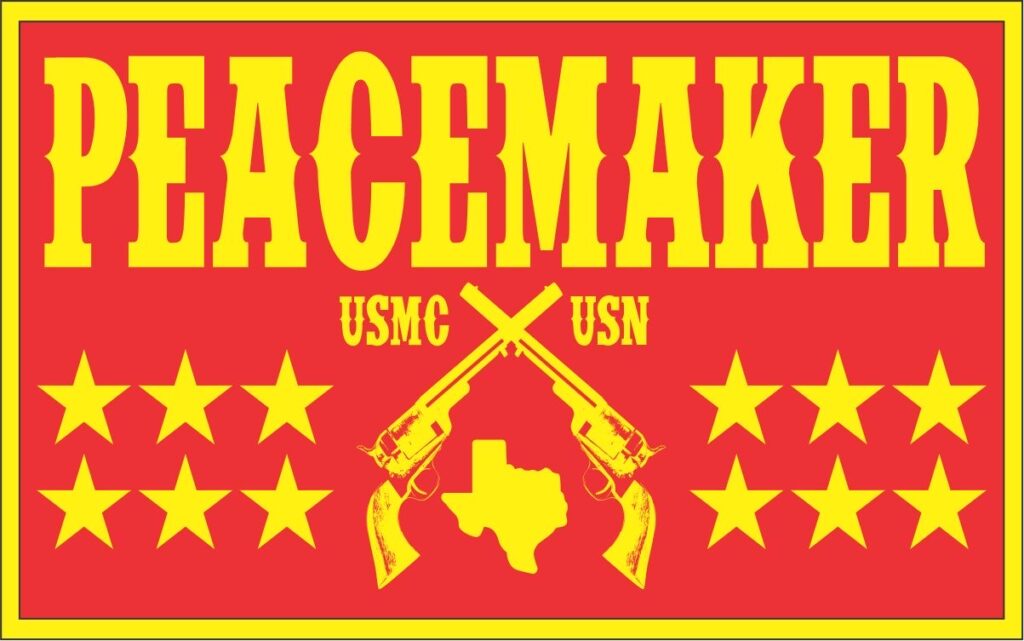 "Welcome to the finest, cleanest smelling, filthiest talking M/C this side of Houston, Texas." Peacemaker Chapter are friends of the Ride, and they make sure to keep the great state of Texas safe for families and those who support freedom from control over their minds, bodies, and souls. If you are a Corpsman or Marine, they don't promise you a rose garden, but they do promise you a brotherhood akin to what you lost when you left the service. See their website here.
Leathernecks LMCI – Spartans Chapter – Las Vegas, NV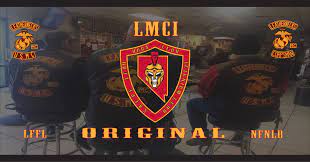 As part of the Leathernecks LMCI, the Spartans actively engage in community service and charitable activities throughout Nevada and beyond. They organize events and fundraisers to support local veterans, military families, and other deserving causes. The Spartans' commitment to their community is evident in their involvement with educational programs, scholarships, and assistance programs for veterans in need. The Original Leathernecks LMCI Spartans embody the Marine Corps's spirit and significantly impact their local community through their dedication and selflessness.
Lytle Creek Firing Line
"Lytle Creek Firing Line is a family-friendly public shooting range that provides an enjoyable and well-regulated shooting experience. We encourage the shooting public to practice and improve their marksmanship and shooting skills by offering open shooting as well as many educational experiences for all levels of shooters." Check out their website here.
Paralyzed Veterans of America, Cal-Diego Chapter (CalDiegoPVA)

"The mission of Paralyzed Veterans of America, Cal-Diego Chapter, is to improve the quality of life for veterans of the United States Armed Forces and others who have a spinal cord injury or dysfunction." We are proud to announce their support of our April 2023 event against PTSD and Service-Related Cancer. If you suffered a spinal cord injury while on active duty, these folks are the premier organization in California. Check out their news and events page here to learn more:
Patriot Guard Riders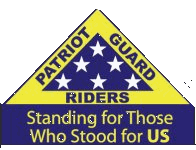 We offer support in numbers as invited guests of the families of the fallen. We shield them from protesters, showing our deepest respect and honoring the soldiers, their families, and their communities.
You do not need to ride a motorcycle or be a Veteran to be a part of Patriot Guard Riders. The ONLY requirement is a desire to show respect for our Fallen Soldiers and their Families.
Rolling Thunder, Inc.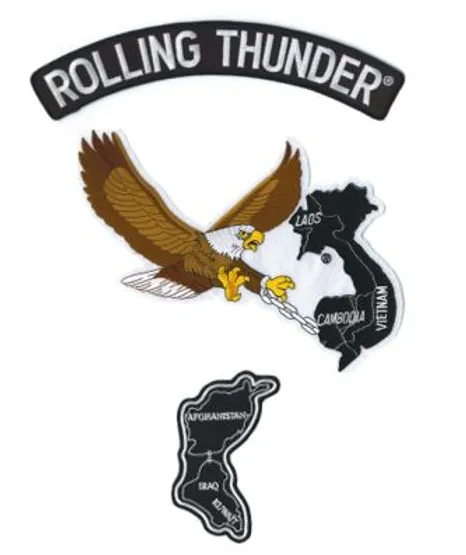 Rolling Thunder, Inc. is a highly recognized and respected motorcycle club with a profound mission of raising awareness for prisoners of war (POW) and missing-in-action (MIA) service members. Founded by veterans, Rolling Thunder seeks to bring attention to the sacrifices made by those who have served and ensure that the issues surrounding POWs and MIAs are not forgotten. Through their annual Memorial Day demonstration ride in Washington, D.C., Rolling Thunder has become a symbol of support and remembrance, drawing attention to the importance of honoring and accounting for all servicemen and servicewomen who have not returned home. Their dedication and advocacy have made Rolling Thunder an influential voice in the veteran community, embodying the spirit of patriotism and commitment to never leaving anyone behind.
Red Knights Motorcycle Club
The primary purpose of the Red Knights is to promote camaraderie among firefighters and to support various charitable causes. Members participate in motorcycle rides and events, often raising funds for charities that benefit firefighters, burn victims, and other community organizations. The club also organizes social gatherings, such as picnics and conventions, where members can connect with fellow firefighters who share a passion for motorcycles.
Shelter to Soldier™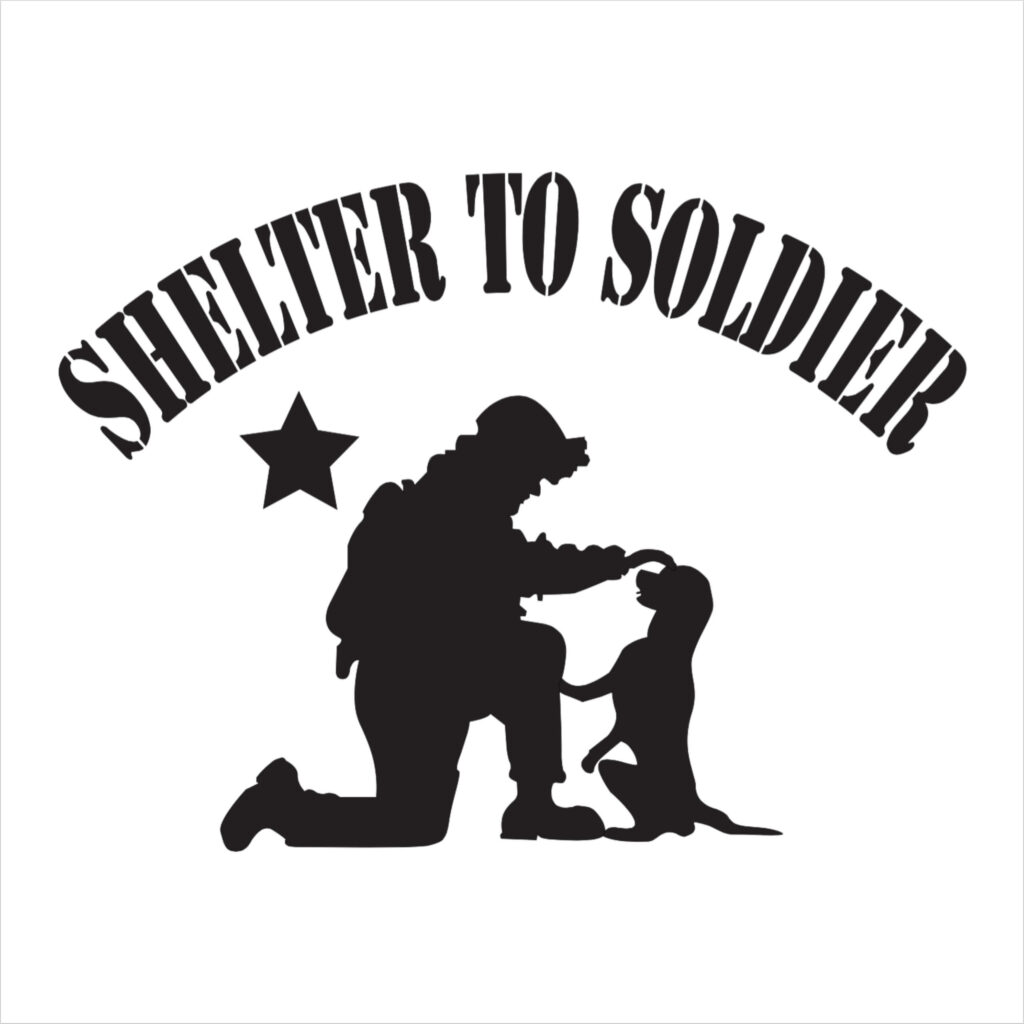 "Shelter to Soldier™ is a CA 501c3 nonprofit organization that adopts dogs from local shelters and trains them to become psychiatric service dogs for post-9/11 combat veterans suffering from Post Traumatic Stress Disorder (PTSD), Traumatic Brain Injury (TBI) and/or other injuries associated with traumatic service experiences. Every day, 20 US veterans and one active duty service member are lost to suicide. That's an average of one life lost every 69 minutes. The suicide rate among the nation's military personnel has spiked this year, eclipsing the number of troops dying in battle and on pace to set a record annual high since the start of the wars in Iraq and Afghanistan more than a decade ago. PTSD is a major problem for our men and women in uniform, and its effects last far and beyond the battlefield." Here is a link to their site
Marine Riders – Teufel Hunden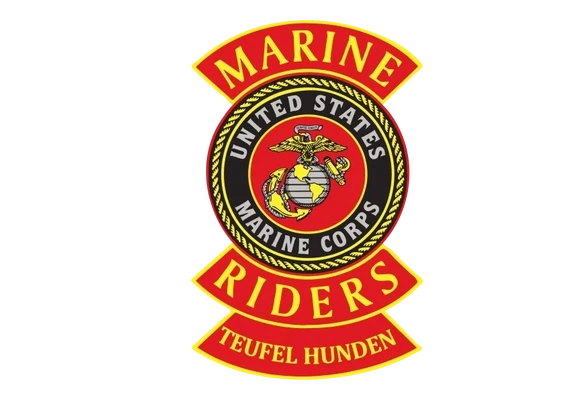 The Marine Riders Teufel Hunden is to bring together a group of people from a similar background of military service that enjoys similar philosophies and riding styles with a focus on community service and spirit. Marine Riders Teufel Hunden focuses on giving to those in need through charity events and community service activities while promoting a positive self-image. Our main emphasis is on military charities and helping Marines and other military service personnel injured and/or in need of assistance.
Special Forces Association Chapter 78 (LTC Frank J. Dallas Chapter — The Quiet Professionals)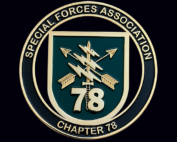 Paul Ehline Memorial Ride is proud to anounce the Special Forces Association Chapter 78 is our first sponsor of the Paul Ehline Memorial Ride Fallen Rider's Fund. Composed of the best the USA has to offer, we are thrilled to have these silent warriors assist us in honoring vets with cancer and PTSD by helping out. Check out their website here.
Veterans Motorcycle Club (VMC)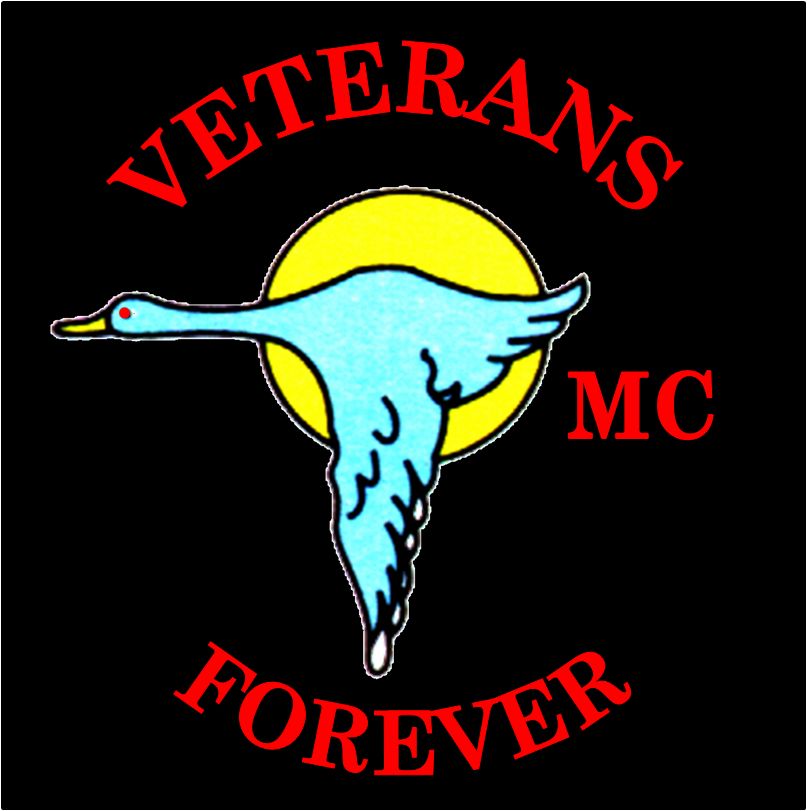 "The Veterans Motorcycle Club was formed on October 19, 1982 in Spring Lake, North Carolina. On July 19, 1986, we were designated by the State of North Carolina as a Veteran Non-Profit Organization. The Veterans Motorcycle Club is a national club with chapters located in New York, Colorado, Kansas, North Carolina, Missouri, Texas, Alabama, Louisiana, Arizona, Virginia, Tennessee, Kentucky, Florida, and the Nomad Chapter. We are comprised of Veterans, for Veterans, by Veterans as a Non-Profit Organization. All members own and ride street-legal, American-made motorcycles. We are non-territorial and not a 1% motorcycle club."