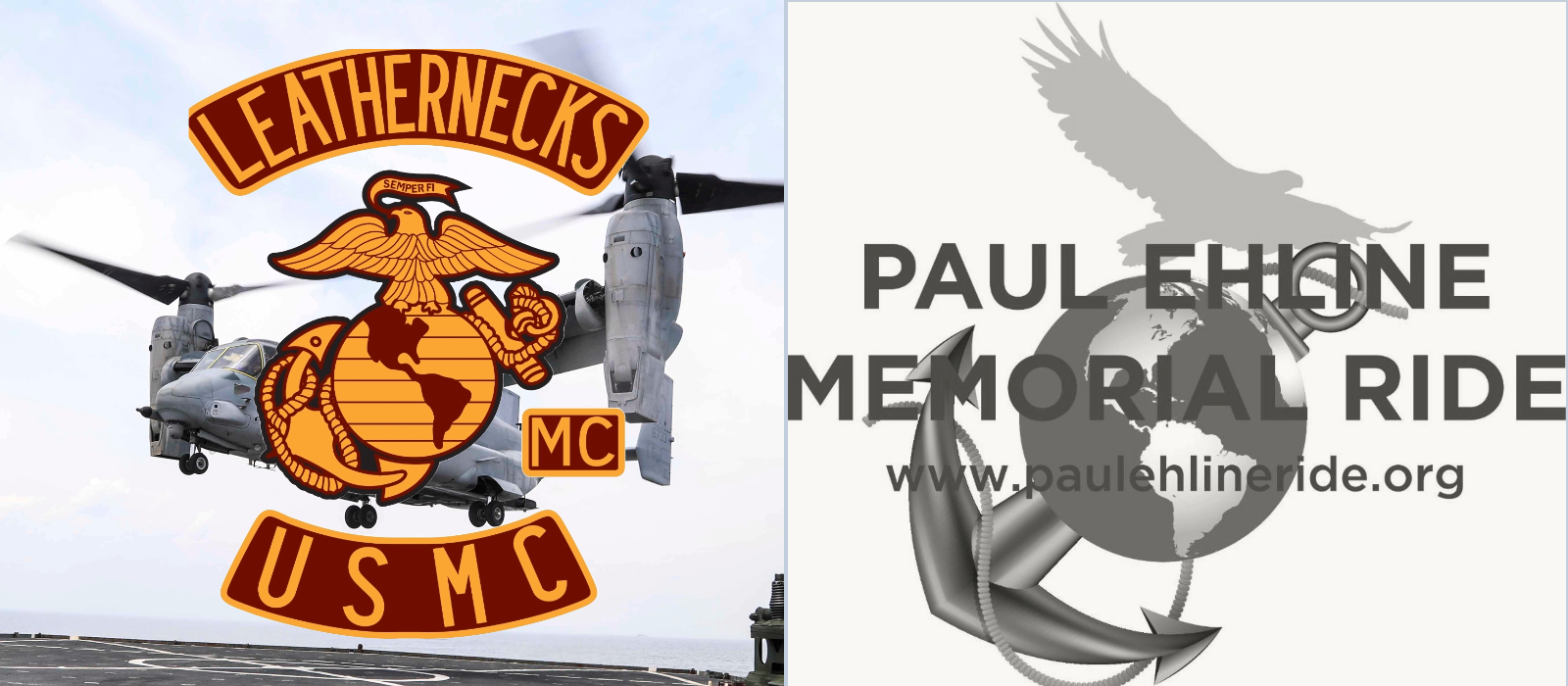 Leathernecks Peacemaker LMCI and Paul Ehline Memorial Ride Hosts USMC Birthday Charity Event
It's only 40 miles from the Houston region, a place for fun and recreation, but still, Austin is close. At one time, there were more millionaires per capita in Conroe than anywhere else in the United States. On November 11, 2023, Leathernecks Peacemaker LMCI and Paul Ehline Memorial Ride are teaming up to present you with an unprecedented charity event, the USMC Birthday Charity Event. Hosted at the TX Vintage Bar and Grill in the heart of Conroe, Texas, it promises to be a memorable night of acknowledgment, music, and solidarity, all in an endeavor to raise awareness over cancer and PTSD related to military service.
This is a family event, so if you're a local recruiter, there may be some future Conroe Independent School District pools for you to harry and throw into Lake Conroe, Conroe ISD, or the San Jacinto River on the road to their BRC, RAH! Or perhaps we will go on a motivational run through historic downtown Conroe and hump it to Sam Houston National Forest, West Fork, or Goodrich Jones State Forest, making for a veritable utopia for the outdoor lover in us all? Heck, we can even do some fishing just outside the city. We invite the city council, students at Conroe Mill School, and the Hispanic and black community. All are welcome to see our solemn Texas honor guard celebrating Marine Corps lore and history.
If you are a local newspaper, we would love to give you the story, so come hang out with other families and friends and go on an adventure of USMC history and how it all began. We can think of no place better than a sawmill town to celebrate alpha males and females who protect workers, breweries, millionaires, and people with low incomes alike. You can meet the LMCI Peacemakers president, check out the MC, participate in the things we love, share information, and even learn how to avoid a trip to the courthouse.
That's right, motorcycle lawyer Michael Ehline will be there to answer questions about accidents and injuries in Texas and how to get the most money for your wreck outdoors. He will also be able to discuss boating accident claims on the water, Galveston area cruise ship claims, and airplane accidents. Ehline Law handles land, air, and sea accidents as a USMC-run firm to the death! They can also answer questions about construction accidents, as well as school accidents involving children.
Address of event?
If you're ready for fun, camaraderie, and the chance to make a real difference, here's where all the excitement unfolds. Tx Vintage Bar and Grill, located at 219 Simonton St, Conroe, TX – the hub for our incredible charity event celebrating the US Marine Corps Birthday. For newbies, this will be an excellent education. So even if you are visiting on vacation, come and see what makes Marines different with permission.
Published Event Highlights
Our event is packed with thrilling activities and memorable experiences. Let's get a sneak peek of what's in store.
Music to Your Ears: No celebration is complete without great music, and our event brings you the best. We are thrilled to have John Gentry and Company performing live to kick the excitement and pump up your spirits. Live MUSIC FROM 10:30 pm to 1:30 am.
Pool Tournament: For those with competitive flair, join our pool tournament. This is a fantastic opportunity to show off your skills while connecting with fellow service members, veterans, and supporters.
USMC Cake Cutting: Witness a traditional USMC cake-cutting ceremony, which symbolizes the service, sacrifice, and hard-won victories of our brave Marines.
Live DJ: Let your hair down and dance to the beats of our live DJ who will be spinning a wide variety of music to keep the energy high.
Who's Who of the Event?

Expect to see a congregation of like-minded patriots with a shared love for the US Marines and our military heroes. Among the attendees are veterans, USMC bikers, members of the Ehline Law Firm, and individuals advocating for the safety of motorcycle riders. This is a golden opportunity to network, make new friends, and commemorate the strength and valor of our troops.

Join the Cause!

We are gathering signatures to draw attention to West Coast military cancer victims who were exposed to toxic substances at bases like El Toro and Camp Pendleton. Together, we can press for PACT or similar legislation to ensure justice and support for these brave souls.

"Together we stand, in an effort to give voice to the heroes who need us the most, our esteemed military personnel affected by service-related illnesses."

So, on a crisp autumn evening, we invite you to indulge in live music featuring the acclaimed John Gentry and Company, meet our noble heroes, engage in thrilling pool tournaments, and much more. Mark your calendars for 5 pm to 2 am, as this is not an event to be missed.
Cancer is tough, but I'm tougher.
– Unknown
Why you should not miss this Montgomery County event:
Awareness Raising: Learn about the plight of military personnel suffering from service-related PTSD and cancer, and involve yourself in the fight for their rights.
Pool Tournament: Participate in the exciting pool tournament with fellow event-goers for a night of camaraderie and amusement.
Food & Music: Delight your senses with exceptional local cuisine and live music by the renowned John Gentry and Company.
USMC Cake Cutting: Participate in a commemorative USMC cake cutting event celebrating the birthday of the United States Marine Corps.
PTSD is a natural reaction to an unnatural situation.
– Ron Kovic
Whether you're part of the USMC bikers, a veteran, or just a patriot who supports motorcycle riding safety, there's something for everyone at this charitable event. Let's stand together, remembering Paul Ehline and honoring our heroes on this momentous occasion.
What is the significance of the Paul Ehline Memorial Ride?
When we remember Paul Ehline, we are recognizing an extraordinary man who devoted his life to providing support for military personnel who battled with service-related illnesses and injuries. The Paul Ehline Memorial Ride serves as an embodiment of Paul's legacy and the ethos of the Ehline Law Firm, which has always espoused a solid dedication to elements of service, honor, and commitment. This event offers an exemplification of these values and stands as a beacon of hope for military service members affected by cancer and PTSD.
Join us in Honor of the USMC and Our Military Heroes in Montgomery County.
We beckon you with open arms to join us in fulfilling our mission, and at the very heart of it, we look to promote awareness and raise funds for our military brothers and sisters. The USMC Birthday Charity Event not only stands as a beacon of celebration for the birth anniversary of the United States Marine Corps but also emphasizes the vital cause of addressing the needs of our service members. Highlighted are afflictions such as service-related cancer and post-traumatic stress disorder (PTSD), which sadly affect a significant portion of our brave servicemen and servicewomen.
How You Can Contribute
Your participation in this event goes a long way in alleviating the hardship faced by military service members affected by these conditions. Enclosed are various activities designed to engage you: party to lively music tunes spun by a live DJ, witness a heartwarming USMC cake-cutting ceremony, partake in a challenging pool tournament, and feast on delectable food. You get to engage in all these while dancing to the rhythm of live music expertly crafted by John Gentry and Company.
Remember, every signature you provide for West Coast military cancer victims under the PACT or any other legislation to cover these victims of toxic chemicals at bases like El Toro and Camp Pendleton contributes to increasing the chance of these servicemen getting the support they deserve. Join us with hundreds of USMC bikers, veterans, and patriots who support motorcycle rider safety as we push for change and improvement in the lives of our heroic military service members suffering from service-related illnesses while commemorating the auspicious birth anniversary of the United States Marine Corps.
Let's kick off the celebrations by commemorating the proud leathernecks and riding in honor of decedent champion Paul Ehline!
"The Marines have been the first line of defense for American freedom since their creation in 1775. We stand strong and proud on our birthday, celebrating among friends and fellow citizens in the spirit of camaraderie and patriotism." – A U.S. Marine Veteran.
Leathernecks LMCI Peacemakers, established by Marine Corps veterans, is just one of the commendable organizations that foster a spirit of unity in Conroe. It's a well-equipped, vibrant part of our community. Do you know what fits seamlessly with the unyielding spirit of the USMC? That's right, the audacious roar of a pleasant ride on a bustling Texan highway.
Leathernecks & Peacemakers: More Than Just a Marine Gathering
"Their name: "Leatherneck" is a term of respect and camaraderie, derived from the leather collars of the Marine uniform during the Barbary War." "Peacemakers," meanwhile, reflects their ongoing commitment to maintaining peace and camaraderie among all, alive or killed in combat."Their name: "Leathernecks," is a term of respect and camaraderie derived from the leather collars of the Marine uniform during the Barbary War. "Peacemakers," meanwhile, reflects their ongoing commitment to maintaining peace and camaraderie among all, alive or killed in combat.
Their Values: Spirit, resiliency, and courage – these words that Leathernecks and Peacemakers live by. At their core, these are the same values imbued by the USMC.
Their Purpose: To bring together all Marines and the public to celebrate Marine achievements with cake, a beer, or a shot and to continue the legacy of the Marine Corps.
Let's dive deeper into what makes these festivities special and explore the local businesses that add to the charm of Conroe, Texas. When you engage in the USMC Birthday with Leathernecks LMCI Peacemakers and Paul Ehline Ride in Conroe, Texas, you're not just joining a celebration but a revered tradition observing the courageous spirit of the United States Marine Corps.
But as incredible as these festivities are, there's more to Conroe than meets the eye. Conroe is bustling with local businesses whose unique offerings make the town an unforgettable destination experience.
The Charm of Local Businesses in Conroe/Lake Conroe
In January 1884, a post office was set up at the mill commissary. Following a suggestion by railroad official H. M. Hoxey, the community adopted the name "Conroe's Switch." This was a tribute to the town's founder, a Northern-born former Union cavalry officer. He had also served as its initial postmaster. Within a decade, the name was simplified to "Conroe." During the mid-1880s, the Gulf, Colorado, and Santa Fe Railway extended its Navasota-Montgomery spur eastward through the town. This established it as the sole junction of major rail lines in the county. In 1889, Conroe replaced Montgomery as the County Seat. A residence donated by Isaac Conroe was a temporary courthouse until a permanent brick building was erected in 1891.
Thriving local agriculture and timber industries drove the early 20th-century economic prosperity of Conroe. This facilitated the town's continued rapid growth, even in the face of significant fires in 1901 and 1911. These fires devastated much of the business district surrounding the courthouse square. By 1913, to the southwest of Conroe, the Delta Land and Timber Company initiated an expansive milling operation. This was among the largest in the southern United States, employing up to 700 individuals. Alongside its numerous churches and schools, Conroe boasted two banks and a vibrant commercial sector with five grocery and hardware stores by 1914.
Conroe is a city that cherishes its local businesses, making them an essential part of your trip here. From diverse eateries to charming antique stores, there's always something to explore. Let's have a sneak peek at a few of them.
7 Leguas Mexican Restaurant: Your visit to Texas is incomplete without sampling some delicious Tex-Mex. This eatery is revered for its mouthwatering dishes and warm, inviting atmosphere. It's the perfect spot to relax after a day of celebration.
Conroe Central Market: For antique lovers, this Market is a paradise. Brimming with a wide range of antiques, you'll find everything from old-school vinyl to vintage furniture. A stroll through the Conroe Central Market is like stepping into another era—a delightful respite from the fast pace of modern life.
There are also art galleries and nearby hardwood forests.
About the Conroe Independent School District and Conroe Mill School
And these are just a couple of examples of the amazing local businesses in Conroe, Texas. Visit these places, and you'll not only uncover extraordinary finds, but you'll be supporting local businesses, too, which is fundamental for the town's economy.
The Conroe Independent School District (the "District") is committed to providing equal educational opportunities and ensuring non-discrimination in both educational programs and employment. The District does not discriminate based on race, color, national origin, sex, religion, age, or disability in the operation of its educational programs and activities or in employment-related matters. This commitment aligns with the mandates of Title VI and Title IX.
Conroe Mill School
Conroe Mill School was founded in 1886, and shortly thereafter, the community's inaugural Black school was established at Madeley Quarters. This is situated to the south of the town in Montgomery County, Tx. The late nineteenth century witnessed a lumber boom in the Piney Woods of eastern and central Montgomery County, drawing numerous settlers to the Conroe area.
After all, joining the Leathernecks LMCI Peacemakers and Paul Ehline Ride is not just about the celebration and commemorating the brave souls of the Marine Corps. It's about experiencing the spirit of Texas and embracing the beloved Conroe culture to its fullest. If you need help or a motorcycle lawyer, call Michael Ehline at (833) LETS-SUE.
Citations: