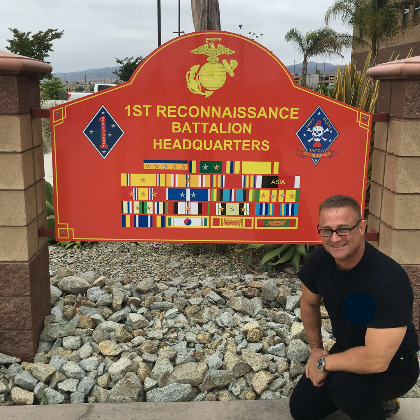 Californian Non-Profits for Veterans with Cancer
If you are a veteran with cancer or a family member of a veteran who has cancer and are looking for online non-profit organizations that can help you in any way, you have come to the right place.
Here, you will find a list of non-profit organizations, like the Salvation Army, that are helping veterans with cancer in one way or another. They are dedicated to cancer patients and veterans with cancer.
Keep in mind that they help veterans and other cancer patients with different types of resources. While some may be able to help you financially, others will provide with you information. In fact, some can help you get donations to treat your condition too.
So, let's take a look at these non-profits in the California community that can help veterans with cancer, their children and spouses.
List of Service Related Cancer Non Profits in California
While you read about every nonprofit organization here, it is best that you keep a list with you handy to use at times of need.
American Cancer Society
American Cancer Society is probably the most resourceful organization that can help cancer patients with not just information but moral and healthcare assistance as well.
The organization is busy in research projects to know more about cancer. It also pushes initiatives to get certain governmental policies implemented that help veterans with cancer get the care they need.
More importantly, all of its services are available 24/7. American Cancer Society arranged and manages various donation events for cancer patients and in California, it even provides free rides to cancer patients.
If you have to get cancer treatment at a far-away location from your home, you can get a place to stay, courtesy American Cancer Society. Just in 2020, the nonprofit organization invested more than $269 million for patient support and over $147 million on cancer research.
Cancer Care
Cancer Care is yet another huge resource of information and events that are all focused on helping patients with cancer. It provides its counselling and cancer treatment support services in all 50 states.
Just in 2021, the nonprofit organization dedicated more than $76 million to costs related to cancer treatments. Cancer Care also works specifically for pets to keep them in their homes when their owners have been diagnosed with cancer.
It has thousands of cancer caregivers communities and conducts fundraising events for cancer patients on a regular basis. It also provides several online reading materials to cancer patients to learn about cancer and how they can live with it.
Prostate Cancer Foundation
Prostate Cancer Foundation, as the name implies is all about prostate cancer. The main aim and mission of this organization is cancer research, specifically prostate cancer research.
The good news is that this organization has now become international and is currently serving in 16 countries of the world. The nonprofit might not be able to help you, a veteran with cancer, instantly with something.
However, it is contributing to something that might put an end to the suffering of everyone who suffers and dies from prostate cancer. Keep in mind that prostate cancer is one of the most commonly found cancers in the US veterans.
There is a wealth of information available on this website for patients with prostate cancer. If one of your loved ones died due to this type of cancer, you could help PCF with its research through your donations.
It provides you with various materials to help you live your life normally after cancer diagnosis. In addition to that, this non-profit organization also has a lot of material to help you prevent prostate cancer or even a stroke. Speak to our advocate today.
Breast Cancer Angels
Breast Cancer Angels takes a variety of initiatives to help not only the patients of breast cancer but their families too. This organization actively helps patients who get cancer diagnosis.
Among many other cancer organizations, this one takes the extra step of helping the kids of the survivors continue their education. Also, this cancer charity can help patients with breast cancer with medical co pays.
Financial assistance is the most important thing for many breast cancer patients who have families to feed. The main mission of this nonprofit is to provide direct financial assistance in the form of utility and rental assistance.
Cancer Action Network
Cancer Action Network approaches cancer from all possible directions and goes to the extent of helping cancer patients with health insurance. It doesn't directly get involved, but it sticks to its main mission of working on policies to facilitate cancer treatment for patients.
This organization stands against everything that directly or indirectly has a negative impact on cancer patients. It also prevents all efforts from the big corporate giants to make a norm out of things that give people cancer.
Zero Cancer
Zero Cancer is yet another organization dedicated to preventing, diagnosing, and treating prostate cancer. This particular non profit is focused on veterans. It helps prostate cancer patients by getting them in touch with mentors, experts, and peers who have had prostate cancer too.
Furthermore, it takes the most important step of helping the suffering individuals with their billing issues. Zero Cancer also helps connect cancer patients and their families with resources that can provide them with financial assistance to get cancer treatment.
What's unique about this national organization is that its mentors and volunteers are prostate cancer survivors. With its team of prostate cancer survivors, the nonprofit is also helping patients get medical insurance.
It's one of the organizations that are not limited to a particular state. Instead it operates and provides help in many states.
Leukemia and Lymphoma Society
Leukemia and Lymphoma Society is one of the oldest nonprofits that has dedicated all of its efforts to helping patients with blood cancers. It has a special focus on blood cancer research, and for this reason, it has invested more than $1.5 billion to that effort.
It also acts as a cancer charity and accepts donations. However, it is no ordinary or small cancer charity. It takes the big step of providing financial support to blood cancer patients who are facing financial challenges.
Through this cancer charity, patients with lymphoma and leukemia can benefit from travel assistance, patient aid, and co-pay assistance programs.
You Can Help with Cancer Treatment and Cancer Research Too
You don't have to start your own non-profit organization to make a difference. You can make a difference by donating to these organizations or becoming a volunteer. In addition to donating to a cancer charity, you can become a part of community-based groups or enroll to provide social services.
People who are newly diagnosed with cancer need a lot of moral support. Through various programs and services run by the organizations stated above, you, too can help patients suffering from cancer and their family members. Do you want to donate or provide food, bone marrow or blood? Let us know and stay connected with our professional team in the advancement of your values as a veteran! Our compassioate team will help give you a voice in the spirit of 1776.
Every small donation you make or effort you put into helping these patients and their families counts. So don't miss any opportunities to donate and offer financial help to patients with cancer that could help them receive treatment and other health care assistance they direly need. Questions? Jump in to help improve the lives of fellow vets today!
Michael Ehline for Cancer Patients
Michael Ehline is a personal injury lawyer with a leading law firm. Being the son of a retired Marine, Paul Ehline, who passed away due to cancer, he is actively involved in activities, programs, and services that assist veterans with cancer.
He has started an annual ride in his father's name i.e., Paul Ehline Annual Ride, in which he is joined by other marines to show their respect and support for other veterans who have cancer or who died with it.
While he can't help veterans with health care, he can surely collect donations for them, spread awareness about cancer, and connect them to resources that are busy saving lives of these individuals. Our goal is helping millions of vets and their families get justice through philanthropy and lobbying.